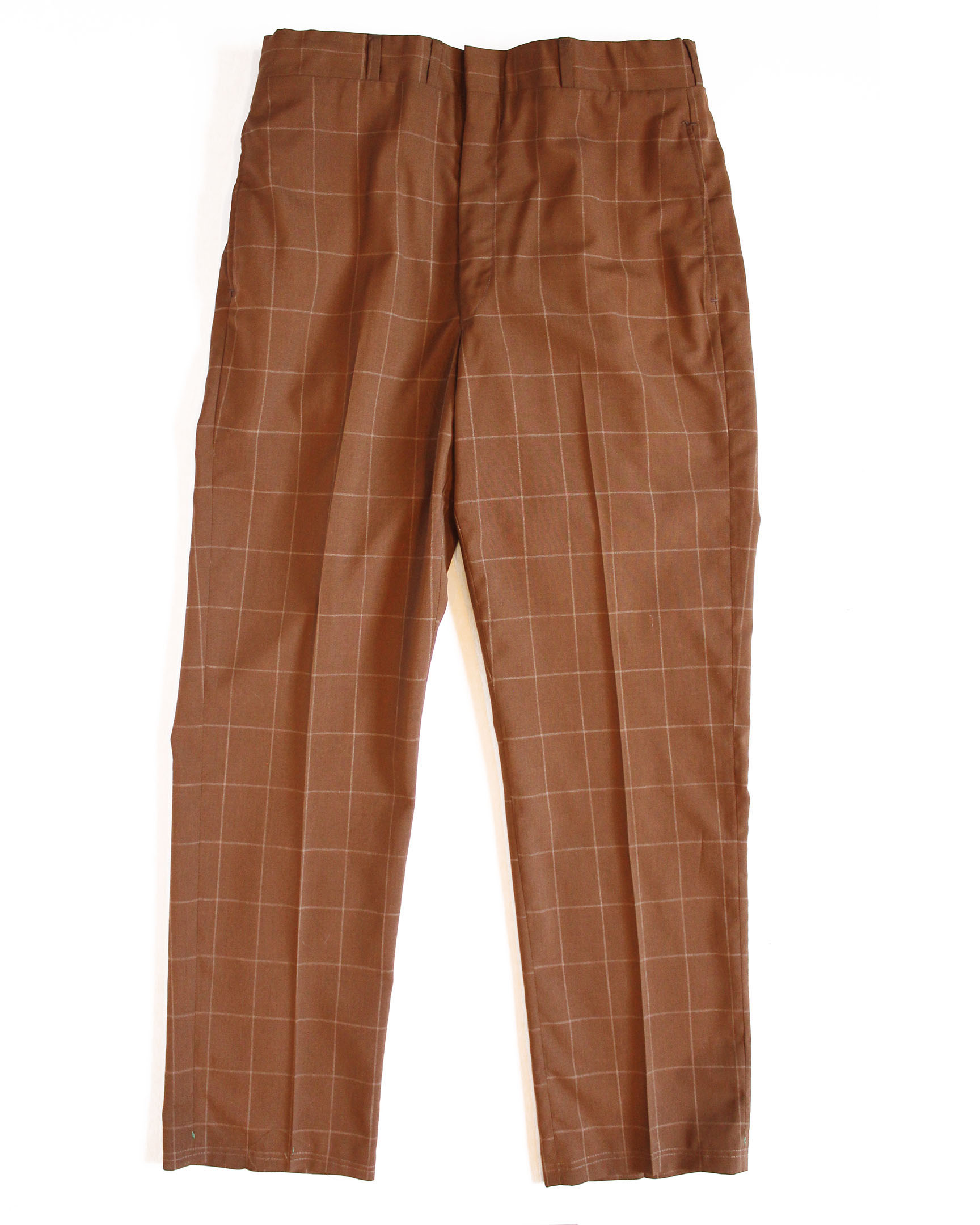 Check Please Pants (M)
You're on the move in these simple cotton slacks featuring a fantastic window pane print. Square them up with a button up shirt, or go punk and match these with a worn teeshirt. Really cool summer pants you'll want to feature on the daily.
NOTE: Permanent marker on inside of pants. Does not affect appearance of pants on the outside in any way. Green stitching up back from a past alteration.
Label: Coventry Square
Waist: 32"
Hips: 40"
Length: 40"
Front Rise: 12"
Inseam: 29.5"
sold out