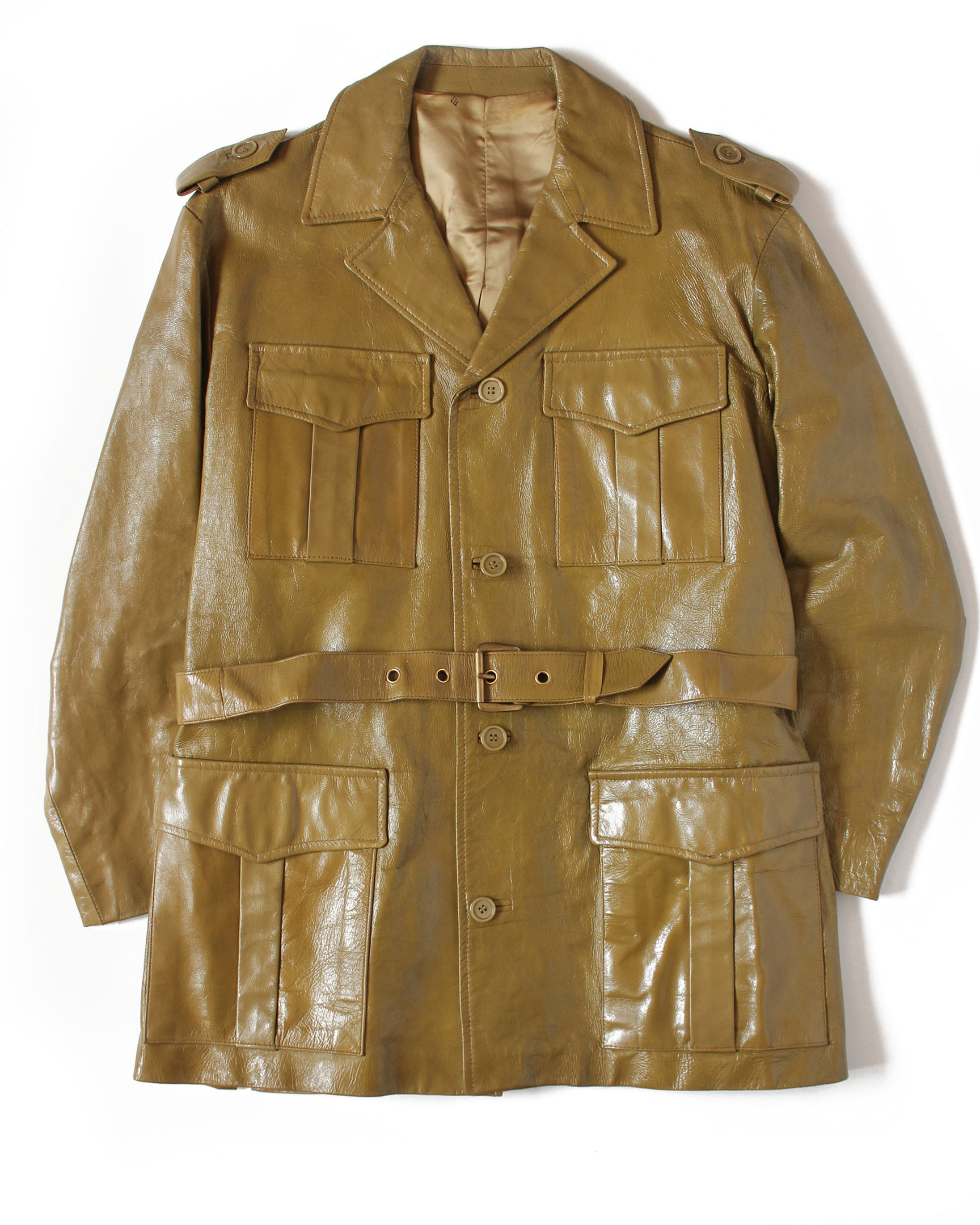 Mod Vinyl Trench (M)
"WE ARE THE MODS", is your battle cry! This incredibly cool olive brown vinyl coat is a standout knockout. Features 4 roomy packets down the front, plus one inside, and a detachable belt at the waist. Shoulder tabs and a really nice satin lining. Fresh to death. Measures in at a size large but fits truer on a medium. Measure your shoulders for this one.
NOTE: Small letter "E" written on inside lining at collar in permanent marker. Does not affect the appearance of the garment.
Chest: 44"
Shoulders: 19"
Length: 29.5"
sold out