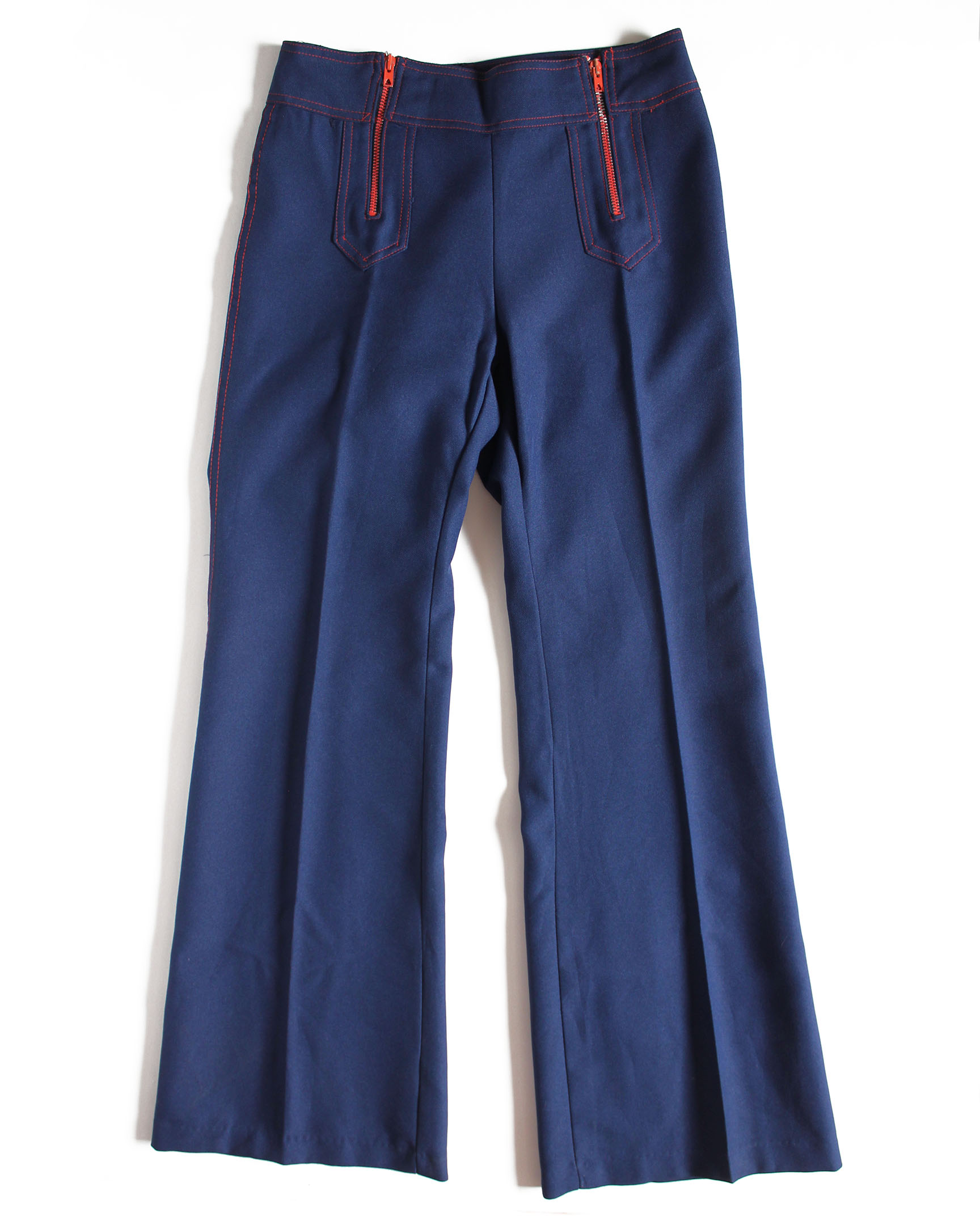 Double Zip Flares (M)
These so good '70s pants are what your everyday needs. Faux denim-looking polyester pants are pressed in all the right places, and feature red stitching and two metal zippers up the waist. Tuck in a striped teeshirt and get groovy.
NOTE: Left zipper doesn't open. Only right zipper is functional. Still very easy to get on and off, and look of the pants is unaffected.
Waist: 28"
Hips: 36"
Length: 41"
Inseam: 31.5"