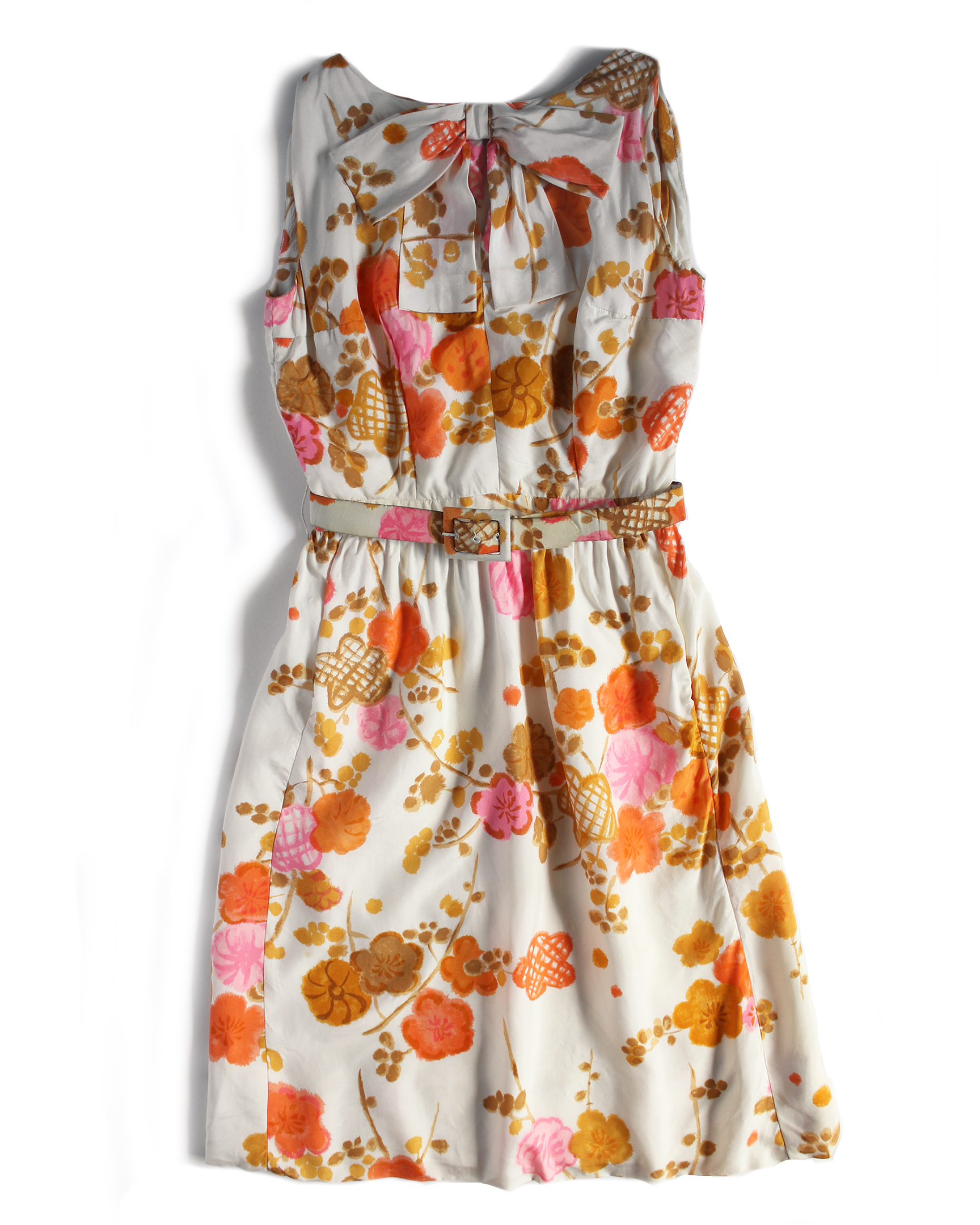 Rose Water Dress (S)
You could really use more nice dresses, and this silk beauty is perfect for afternoon weddings, cocktail gatherings, or really really nice dates. Don't pass up this bargain Bergdorf-label frock because you don't have anyplace to wear it. Instead, treat yourself to it, and then take your stylish self out to a 5 star meal because you know you've earned it. Silk for summer, with a peekaboo keyhole neckline behind the pussybow detail. Matching belt is a bonus. Also fuck me up, this has pockets.
NOTE: Various stains on this beauty which are luckily disguised well by the nature of the print. The most obvious stains we've highlighted in photos such as two larger stains we lightened as best we could on the back of the dress. and some discoloration around the waistline. Also belt came to us quite dirty. We did our best on cleaning the buckle but dark areas remain along the belt itself. This dress is worth much more if it were stain-free. It's impeccable in craftsmanship.
Label: Miss Bergdorf / Shannon Rodgers for Bergdorf Goodman
Bust: 34"
Waist: 24"
Hips: 38"
Length: 38"